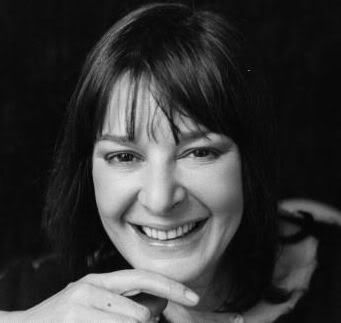 As all fans of the show will be aware, last month, on the eve of
Doctor Who
's 44th anniversary, it's first producer and creative driving force,
Verity Lambert
, died at the age of 71.
One of the UK's foremost television producers, Lambert was the first producer of
Doctor Who
, in charge of the series from 1963 - 1965. At the age of 28 she was the youngest and only female drama producer working at the BBC.
Over the decades her credits and reputation continued to rise and she became highly respected within the television industry. She oversaw such iconic productions as
Adam Adamant Lives, Budgie, The Naked Civil Servant, Rock Follies, Rumpole of the Bailey, Edward and Mrs Simpson, Reilly: Ace of Spies, Minder, Jonathan Creek
and
Love Soup
.
In 1985 Lambert established her own independent production company,
Cinema Verity
. The company's first production was the 1988 feature film
A Cry in the Dark
, starring Sam Neill and Meryl Streep.
Cinema Verity
's first television series, the BBC1 sitcom
May to December
, ran from 1989 until 1994.
In 2000 two of her productions,
Doctor Who
and
The Naked Civil Servant
, finished third and fourth respectively in a British Film Institute poll of the 100 Greatest British Television Programmes of the 20th century and in the 2002 New Year's Honours list Lambert was awarded the O.B.E. for services to film and television production. In the same year she received BAFTA's Alan Clarke Award for Outstanding Contribution to Television.
At the beginning of this month she was due to receive the lifetime achievement award from the WFTV (Women in Film and Television). However, it was awarded posthumously, WFTV chair
Sophie Balhetchet
describing Lambert as "a passionate professional, a mentor, an inspiration".
"Women in Film and Television celebrates the achievements of these hugely talented women whose careers span the entire range of jobs in our industry," said Ms Balhetchet, herself a film and TV producer. "Our sadness is that Verity Lambert, whom we honour with our lifetime achievement award, died a few days ago." Lambert was "a truly exemplary woman in the work she produced and the life she lived", she added.
For Andrew, Mike and myself, we have felt moved by this perhaps a little more than we would have expected, as we have been watching Verity's vision unfold for our podcast and only recently finished viewing the entire first season back to back. She will be a great loss to film and television and to the world of
Doctor Who
.
Verity Ann Lambert, OBE.
27.11.35 - 22.11.07